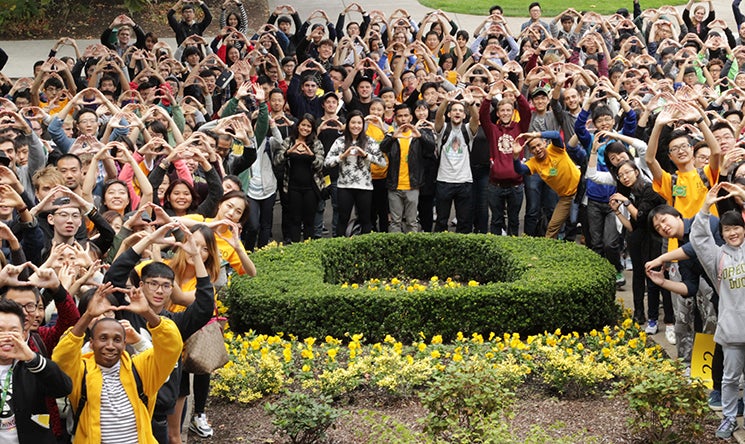 What is ISO
ISO is a fun and comprehensive orientation program where students will meet their International Student Advisors, complete immigration and health insurance requirements, and register for classes. All new international students are required to attend ISO.
Fall ISO: September 14-20, 2016
Winter ISO: January 5-6, 2017
Spring ISO: March 30-31, 2017
Summer ISO: June 22-23, 2017
---
Plan your arrival date
Plan to arrive in Eugene before the start of International Student Orientation (ISO). 
Start planning early. Complete the Pre-Arrival Checklist and look through the Getting Started Guide to help you on this journey and answer your questions on many specific topics.